ah what an odd odd day it has been!! i don't know if i am coming or going!! i have so much work to do, but cant seem to get it all done!...and then run out of ink! not much has really happened today, so finding it hard to really say anything of interest.
however! just now something interesting
DID HAPPEN
I am sitting at my desk looking out of my window on the the streets below, and what do i see??? er why is that a Peter look alike??? hmm same while coat...same bag...same pose with mobile phone in his hand...why it could be!! of course i know its not Milo, but it still made me laugh...he moved before i could get a good picture..plus people might have thought i was a weirdo taking these pics from my window!!!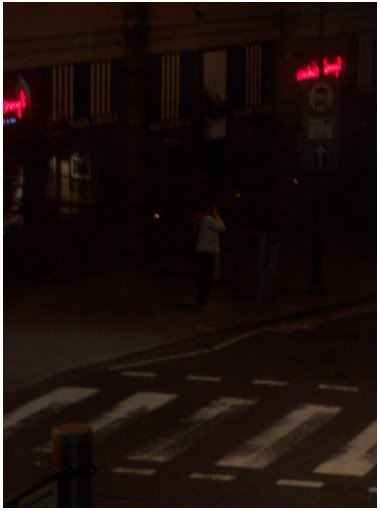 watching the big bang theory at the moment which is making me laugh and forget about my work. i love this so, it makes me
SMILE
so much!